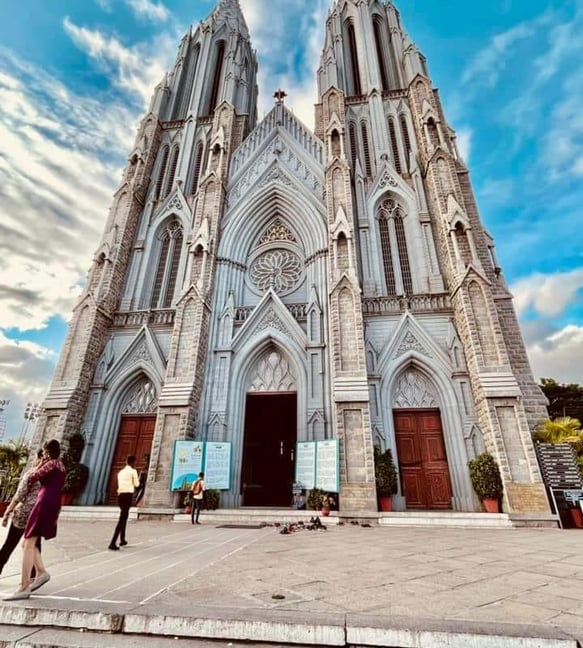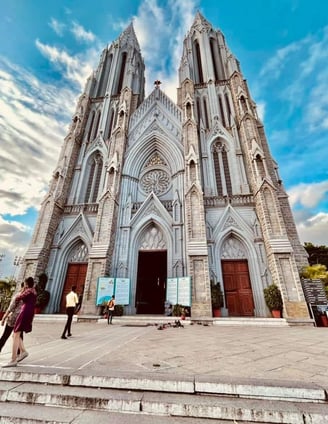 When someone says Karnataka, what comes to your mind first? Bengaluru? Udupi? Coorg?
Let us tell you that there's more to Karnataka than just that. Nestled in the Southern region of the state is Mysore, a gem of a city. Today, the majority of the city is moving towards urbanization and yet it has preserved its beauty well. The Beauty that can you watch with your own eyes within a single day!
That's where we come in - we take you on guided one day tour across Mysore. Our curated itinerary features spots you just can't afford to miss when you are going through places to visit in Mysore in one day.
"What all places will I get to visit", you may ask.
"All the ones that make Mysore so amazing!", is our answer. Without further ado, let's talk about our plan for the Mysore One Day Trip:
WHY GO ON A MYSORE ONE-DAY TRIP WITH US?
Not every city can pull off the feat of being urban, cultural, fun, and an absolute joy to go round. And Mysore does all that with flair! With temples, palaces, museums, wide and expansive roads, it's a pretty well-managed city. When you come on a Mysore one day trip, and you might end up not wanting to ever leave. Not to forget, it's surrounded by a gem of places such as Coorg, Ooty, and effectively serves as the gateway to the southern beauty!
A MYSORE TOUR WITH THE LOCAL EXPERTS

The best way to discover and explore an epic place like Mysore is with the experts. And for Mysore, that'd be us. We know all the interesting places to visit in Mysore in one day, and we know the best way to experience them.
CHAUFFEUR-DRIVEN CABS WITH PICKUP AND DROP FACILITY
While we take care of the driving around, parking, and the nitty gritty, you go and immerse yourself in the vivid experience that's Mysore. With our expert and professional drivers, you can focus on enjoying your Mysore tour!
TRAVEL IN COMFORT
Our fleet comprises of well-maintained and comfortable cabs, equipped with all the modern safety features. No matter what's your group size and requirement is, we'll find you the right cab to enjoy the Mysore one day trip.

You have a single day and a list of amazing places to visit in Mysore in one day; Of course, you want every moment to be filled with the amazing experience! Our cabs will pick you up from the place of your choice and drop you back, all in good time. We're very particular about the schedule so that all of your time is spent watching the sights of Mysore
BEST PRICING FOR ALL OUR MYSORE ONE-DAY TOUR PACKAGES

We provide one of the best touring experience in and outside Mysore for rates that will amaze you. At the end of the day, you'll think to yourself – "Wow, I had such an amazing experience and it cost just this.". Wouldn't that be great?
Check out our exciting Mysore one day tour packages now and book your Mysore one day trip:
Mysore Sightseeing Taxi Fare
Explore the enchanting city of Mysore in the comfort of our private taxis! We offer a variety of one-day darshan packages to suit your needs and budget, all of which can be customized to include your favorite attractions. Whether you want to visit the famous Mysore Palace, the Chamundi Hills, or the Brindavan Gardens, mysoreonedaytrip.com is your one-stop shop for all your transportation needs. Book your tour today and experience the magic of Mysore!

Car Type: Indica4+1: 1800.Rs Hatchback Liva 4+1: 2000.Rs Toyota Etios 4+1: 2500 Chevrolet Tavera 8+1: 3000.Rs Innova7+1: 3500. Rs. Tempo Traveler 12+1 4500.Rs
Mysore One day Trip Itinerary
The one day tour of Mysore starts at morning 8 am, from your desired location (your residence, hotel, bus stand or Railway station). Our cab will pick you up and begin the tour.
The first place to be visited in Mysore One day trip will be the Chamundi Hills.
Mysore To Chamundi Hills
After your pick up, our driver will take you to one of the most sacred places of Mysore, located about 10 kms from the City. It will be a commute of 25 minutes. The specialty of the hill is that no matter which side of Mysore you look at it from, it looks like a demon is sleeping. The locals believe that the demon is none other than Mahishasura.
You can also see a palace near the abdomen region of the demon; the palace is called as Rajendra Vilas Palace. This palace is owned by the Wodeyars, the royal family of Mysore. Public and tourists are not allowed in the premises of the palace.
The sacred hill is at a height of 1000 meters from the sea level. En route, you'll get to stop at Mysore viewpoint from where you can have a mesmerizing view of the city. During the weekends and Government holidays, the lighting at the Mysore Palace in the evening is a feast for the eyes.
From there, our vehicle will proceed to the parking area of the temple where one can locate a huge statue of Mahishasura, it is a great spot for tourists to take selfies and photographs. From there, at a walkable distance comes the Gopuram of the temple. It's interesting to know that this historic temple was built during 1659 B.C. After the darshan of Goddess Chamundeshwari proceed to Nandi statue and temple. This statue of Nandi is carved in one single stone and it is believed to be growing day by day.
Oh, and don't forget to taste a delightful sugarcane juice with the hint of lemon.
Timing : 7:30 am – 2:00 pm | 3:30 pm – 6:00 pm | 7:30 pm – 9:00 pm
Entry Ticket Fee: Free | Special ticket: Rs. 100 / Car Parking Charges 30/-
Sand Museum
After Chamundi hills, you'll visit the Sand Museum. This is a completely private tourist spot. You'll be welcomed at the entry by a 15-feet high statue of Lord Ganesha. After that, you can move around and see the collection of 150 sand statues that explore 16 different themes such as Goddess Chamundeshwari, Mysore Dasara, Bhagvad Gita, et cetera. The visit duration of this place is 20 – 30 minutes.
Timing : 9.00 AM to 6.00 PM
Entry Ticket Fee: 40/- per person for adults | 20/- for kids / Car Parking Charges: Free
Wax Museum
The next spot in our Mysore One Day Trip is the Wax Museum, located just beside the Sand museum. Housed in what's believed to be 90 year old building, the Wax Museum has the largest collection of musical instruments in Karnataka. This collection boasts of having instruments from different parts of India spanning different times. Just like the sand museum, this is also a private tourist attraction.
Timing : 9.00 AM to 6.00 PM
Entry Ticket Fee: 30/- per person and 10/- for kids / Car Parking Charges: Free
Karanji Lake
The next spot on our list of places to visit in Mysore in one day is Karanji Lake, a small garden with lake. Here, one can spend the time boating, cycling and visiting a small bird habitat, children park and a butterfly garden. It is also the home to several endangered species of plants. This one is sure to bring you closer to the nature.

It'd be approximately 11 AM by the time we get done with Karanji Lake.
Timing: 9.00 AM to 6.00 PM
Entry Ticket Fee: 10/- per person. / Car Parking Charges 30/-
Mysore Zoo
In course of our Mysore one day trip, we'll next visit the Mysore Zoo, one of the oldest zoological gardens in India. Spread over 150 acres, the zoo houses over 160 species. This is one of the favorite tourist attractions, owing to its serenity and atmosphere. Duration of the visit here is about 2 hours.
Timing : 9.00 AM to 6.00 PM
Entry Ticket Fee: 60/- per person | 30/- for kids. / Car Parking Charges Rs. 30/-
Mysore Palace
From the list of places to visit in Mysore in one day, we'll now move to the chief attraction - The Amba Vilas Palace. This is the most visited tourist place in India after the world famous Taj Mahal. There are 6 gates to this palace - Brahmapuri, Karikaltotti, Varaha, Jayamarthanda, Balarama, and Jayarama. Public are allowed only through Varaha gate. Jayamarthanda is the main gate to this palace, and the most spectacular gates out of these 6 are Balarama and Jayarama. Duration of the visit is approximately 2 hours. Footwear and Camera is not allowed inside the palace.
Timing: 9.00 AM to 6.00 PM
Entry Ticket Fee: 30/- per person / Car Parking Charges 30/-
Lunch Break
After that there will be short span of time for lunch, either at Siddhartha Hotel for vegetarian food or Mughal Darbar for non-vegetarian food. You can even opt for your own choice of hotel/restaurant to have lunch.
Jaganmohan Palace
The next in our list of places to visit in Mysore in one day is Jaganmohan Art gallery. It's interesting to note that this was also a palace during the time of Maharajas. When Mysore Amba Vilas Palace was burned in fire accident in 1897, the Wodeyars built this palace as their temporary administrative centre. Now, this has been modified into an art gallery which exhibits Raja Ravi Varma's paintings, furniture, utensils and clothes used by the royal families. Duration of the visit to this place is about 30 minutes.
Timing: 9.00 AM to 5.00 PM
Entry Ticket Fee: 75/- per person. / Car Parking Charges: Free
St. Philomena's Church
Our Mysore one day trip continues with the next halt at St. Philomena's Church. This holy cathedral was constructed in the year 28/10/1933 by the then King of the Mysore, Krishnarajendra 'Bahadur' Wodeyar. The specialty of this church is a tunnel inside the church where Saint Philomena used to meditate. There is neither entry fees nor parking fees at this place.
Timing: 9.00 AM to 5.00 PM
Entry Ticket Fee: Free / Car Parking Charges: Free
Srirangapatna Sightseeing
The next spot in the list of places to visit in Mysore in one day is Srirangapatna, located about 16 kms away from Mysore. The specialty of this place is river Cauvery flowing around this small town, as if it's an island. Built in the 9th century, the famous Aadiranga Sriranganathaswamy temple is here. There is no entry fee to this place.
Timing: 9.00 AM to 8.00 PM
Entry Ticket Fee: Free / Car Parking Charges 30/-
Tipu Sultan's Summer Palace
Next halt in our Mysore one day trip will be Tipu Palace. This place was completely destroyed during the Anglo-Indian War. This is also called the Dariya Daulat Bagh, and houses the belongings and memorabilia associated to Tipu Sultan. You can see the utensils, furniture, and other things used during the reign of Tipu Sultan.
Timing : 9.00 AM to 8.00 PM
Entry Ticket Fee: 15/- per person / Car Parking Charges: Free
Bird Sanctuary
From there, we'll drive for about 20 Minutes to reach the next spot in our list of places to visit in Mysore in one day, Sri Ranganathittu Bird Sanctuary. It is an island covered by Kaveri River, spread across an area of 40 acres. Various species of birds from different parts of the world migrate here every year. It is one of the favourite places for Mysore locals and bird lovers. Also, you can opt to go for boating over here.
Timing: 9.00 AM to 8.00 PM
Entry Ticket Fee: 50/- per person / Car Parking Charges 40/-
Brindavan Garden KRS
From here, we arrive to the final and most important destination of Mysore One day trip - the Brindavan Garden. The garden and the KRS dam are prominent places to visit over here. The illumination here starts at 6:30 PM and the musical fountain dances to iconic songs. The duration of the visit to this place is 2 Hours.
After this visit, Our Mysore one day trip will conclude at the drop point of your choice.
Timing: 10.00 AM to 8.00 PM
Entry Ticket Fee: 30/- per person / Car Parking Charges 40/-
FAQ
HOW TO BOOK MYSORE ONE-DAY TRIP?
Intimation about your arrival date and tour beginning time via phone call or Whatsapp would suffice. The chosen tourist cabs can be booked without any advance payment.
HOW MANY TOURIST SPOTS HAVE YOU INCLUDED IN A ONE-DAY TOUR OF MYSORE?
A list of 15 popular tourist spots has been made. As such, time will be provided for sightseeing one place after another one.
HOW MANY LANGUAGES CAN YOUR TOURIST CAB DRIVER SPEAK?
Our guide/ driver's local language is Kannada. But he is capable of giving complete information of Mysore's local places in Hindi, Tamil, Telugu, and English languages.
FROM WHERE WILL YOUR VEHICLE START IF WE HIRE A ONE-DAY SIGHTSEEING CAR PACKAGE FROM YOU?
Our vehicle will start the door-to-door day trip by doing pickup and drop at your hotel/railway station/ bus stand.
IS IT POSSIBLE TO WATCH 15 TOURIST SPOTS IN JUST ONE DAY?
This question is asked by many tourists. Only the Mysore zoo and Mysore palace will take 2 hours. And rest of the places need 30 minutes each such that all the tourist spots can be covered within a 12 hours time span.
HOW MUCH WILL IT COST FOR MYSORE ONE-DAY TOUR?
Vehicles will be allocated depending on the number of people traveling. A 4-seater Indica vehicle Rs.1800/-, a sedan car will be 2500, 8 seaters Tavera will be 3000, and Innova will be Rs.3500/- which includes driver Batta will be levied.
AT WHAT TIME DOES YOUR MYSORE ONE-DAY SIGHTSEEING START?
Sightseeing can be started as per tourists' liking from around 8:30 am to 9 am, and after visiting Brindavan garden at night you'll be dropped at the place of your convenience at around 9 pm.
NOTE:
The duration of the Mysore one-day trip is from 8 AM to 8.30 PM.

All Entry Charges And Parking Charges Extra

5% GST will be extra.

Tour Start From Mysore And End At Mysore City / Home / Hotel

No additional discounts or deductions on the cab rate, even if the guest cannot manage the time or the venue is closed for any reason.

The total distance included in the tour is 100 Kms. Beyond that extra km's will be charged additionally.

The given list of places is just our suggestion. That can be custom made as per requirement.

After confirming the trip, if the vehicle or trip been cancelled by customer/Service taker, the advance amount is non refundable.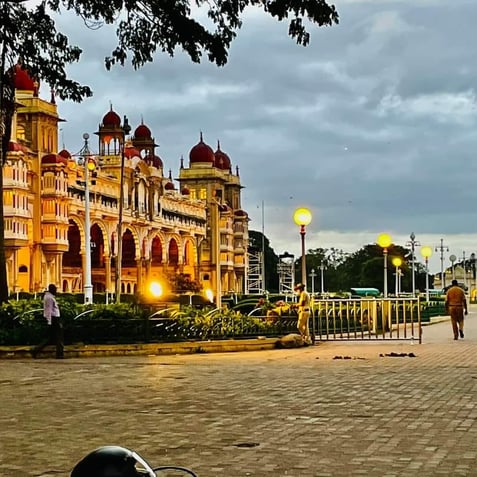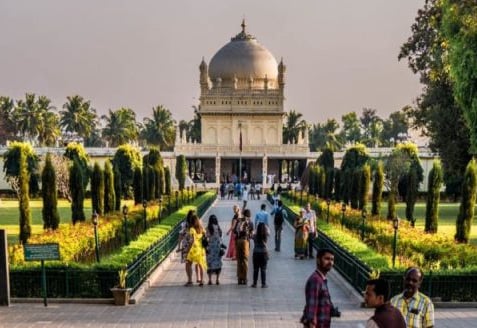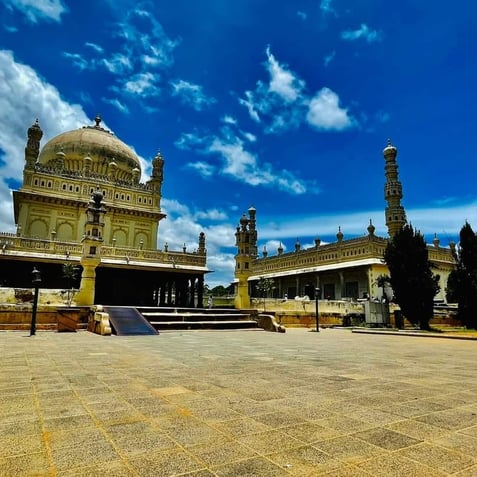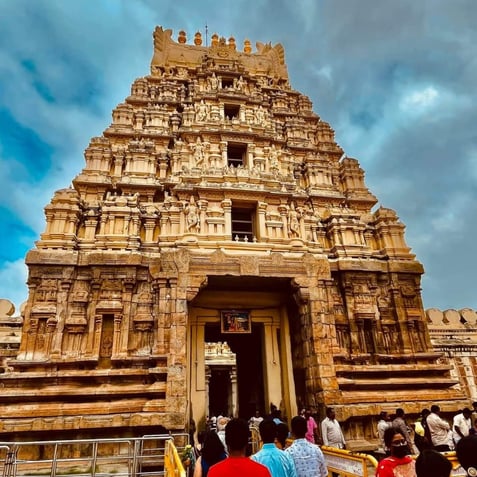 NOTE:
Buy Mysore Sandals, artifacts and sarees though Karnataka State Government recognized Kaveri Emporiums and KSIC shops only.
Apart from Mysore One day trip, we also arrange trips to nearby places such as Coorg, Ooty, Somanathpur, Shivanasamudra, et cetera for one day.
We also provide the pick and drop facility to and from Mysore.